Spa Accesories and Options Spokane Valley, WA
Spa Steps
Dura Step: The DuraStep II delivers the best entry level price point with features beyond its price tag such as stylish design, strong construction and easy assembly.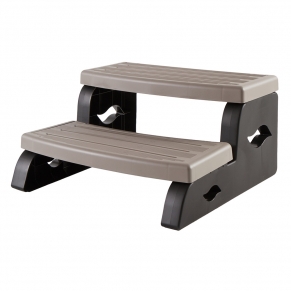 Smart Step: With a wide tread and a weight capacity of more than 700 pounds, SmartStep is the "best of the best" for square and round spas alike. SmartDrawers can be added for storage of spa chemicals, cleaning products and more. Convenient, strong and stylish—that's SmartStep.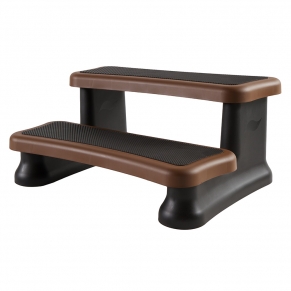 Mod Step 2XL w/safety rail: The ModStep 2XL is the only step in the industry that offers a wide landing platform that is safe and attractive. The large 24" x 35" top platform includes a non-slip, rubber tread to prevent slipping. Built with a powder-coated aluminum frame and polymer treads, the ModStep 2XL is the sturdiest, safest and strongest two-tier step on the market.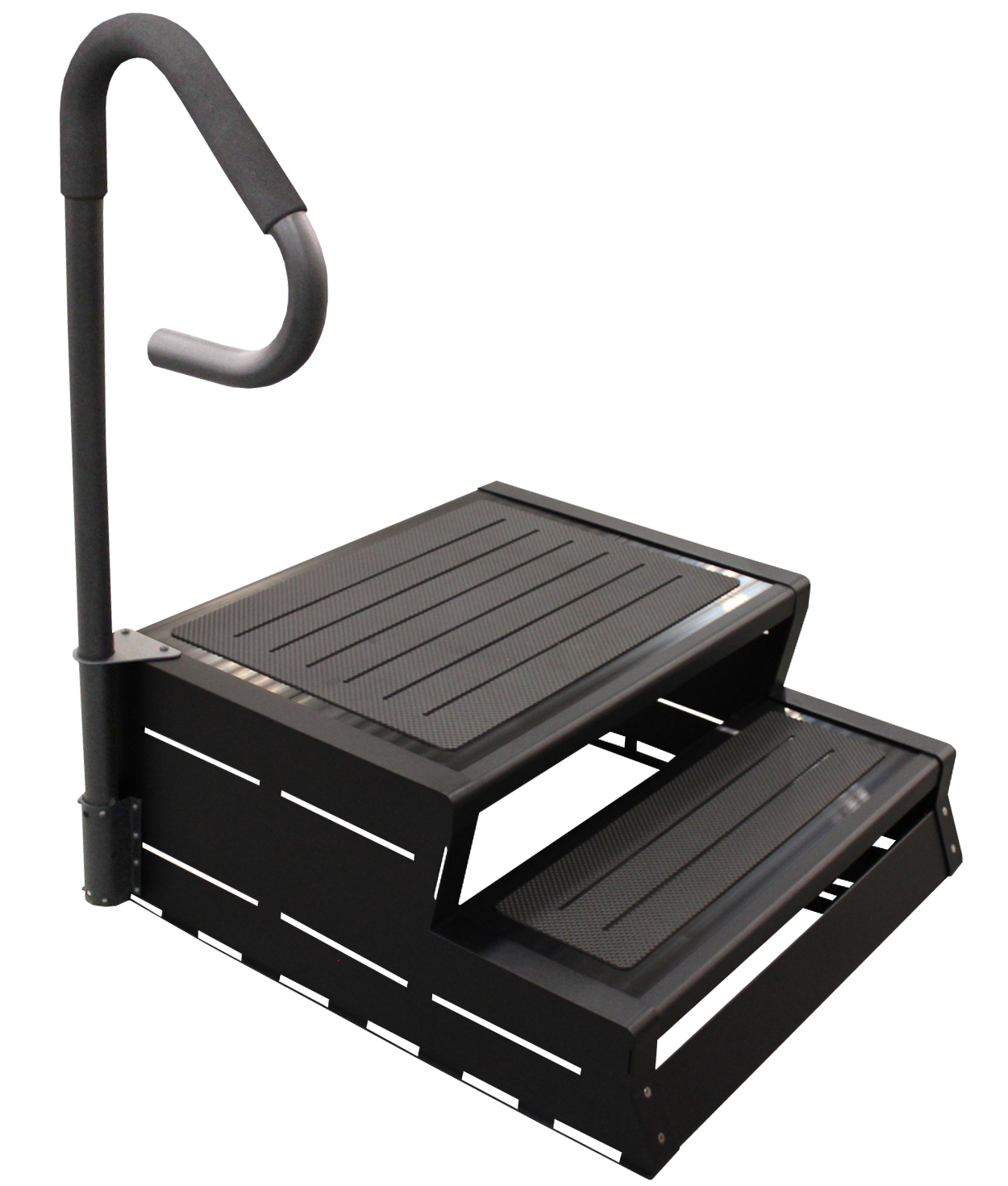 Spa Cover Lifters
Covermate I: Step up your cover lift offering with the CoverMate I. This is simply the highest quality and most sold cover lift on the market. Its time-tested performance, attractive appearance and obvious quality is apparent to everyone desiring a no-hassle cover lift. Enjoy great customer satisfaction with the CoverMate I.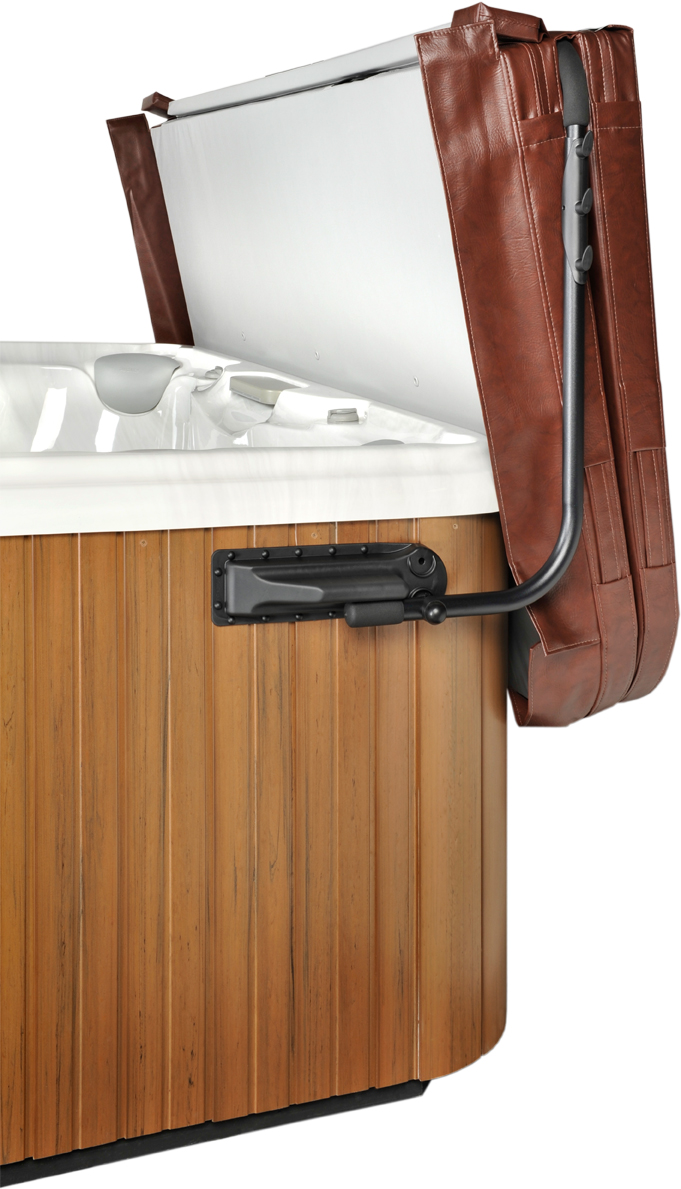 Covermate III: No other hydraulic cover lift offers the beauty, reliability and superior operation of the CoverMate III. Combine that with an aluminum full-frame construction and our stylish composite mounting brackets, and you've given your customers a perfect option with no heavy lifting.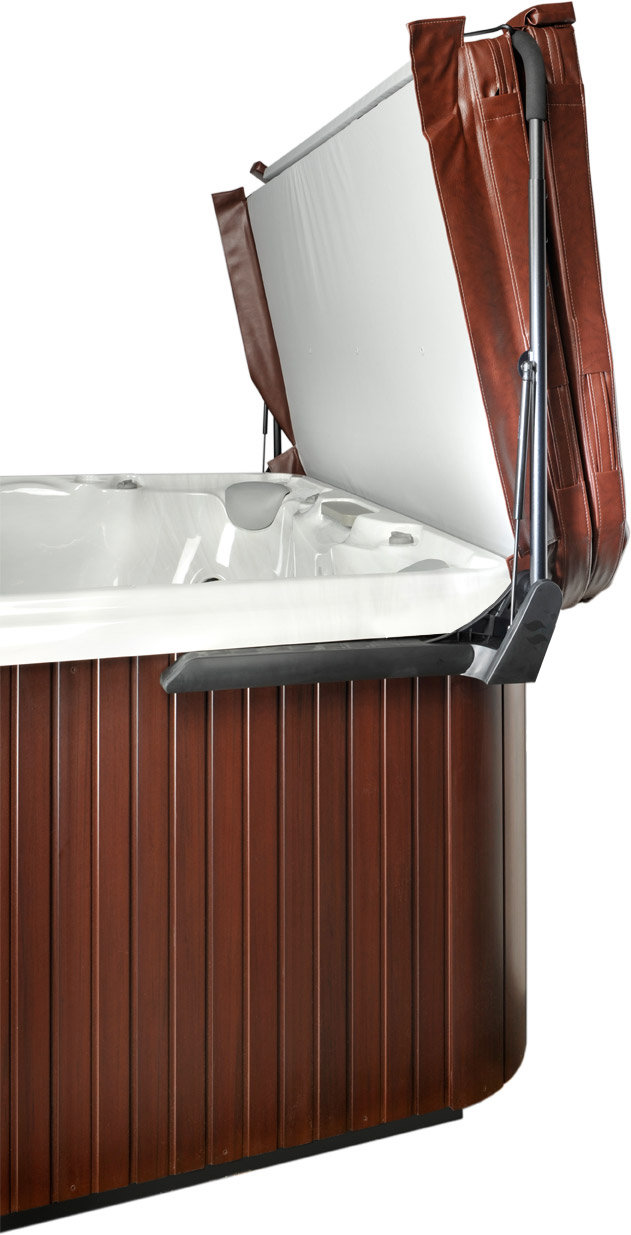 @Ease Water Care System
The all-new FROG @ease system, designed specifically for your Bullfrog Spa®, utilizes SmartChlor® technology to provide a self-regulating water care experience that is easier than ever.
Enjoy water that is clearer, cleaner, softer, and much easier to maintain than traditional methods. SmartChlor® technology uses up to 75% less chlorine, maintains chlorine at lower levels, and reduces the need to shock to only once a month.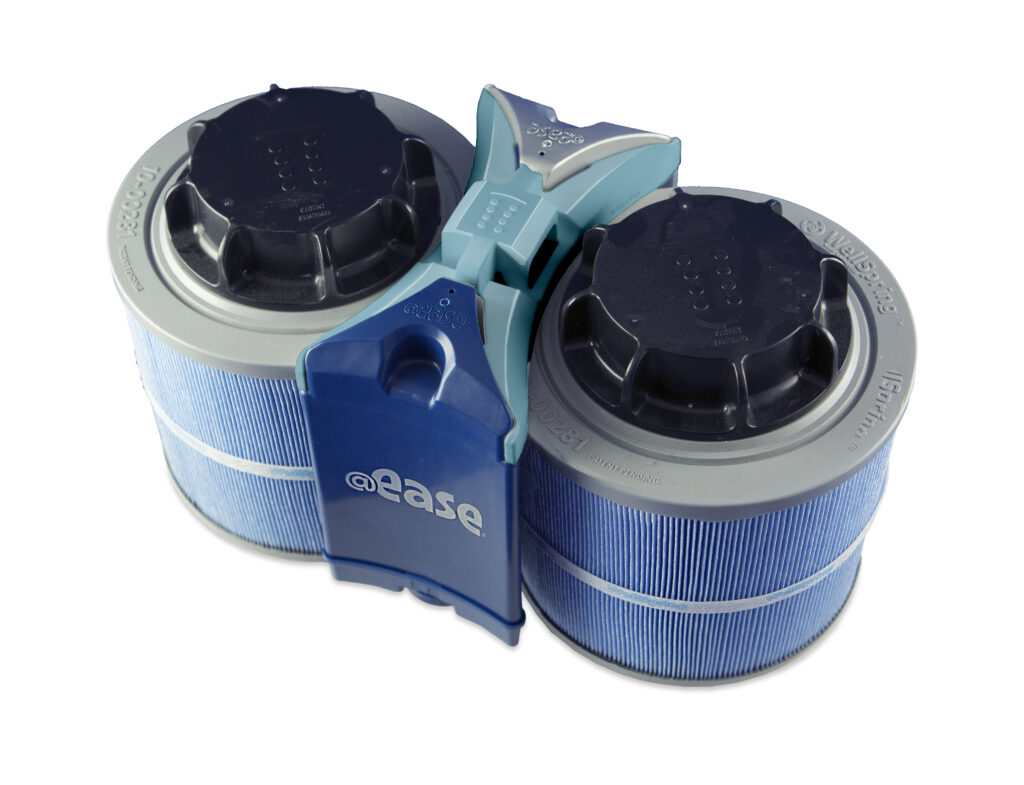 Audio systems
Our state-of-the-art Audio System produces long-lasting, top quality surround sound for the ultimate in-spa relaxation experience.
System components are all hidden within the spa shell and protected from the elements for a cleaner look and built-in reliability.
State-of-the-art transducer technology and Jetpod design produces a smooth frequency response that provides a rich surround sound throughout the spa.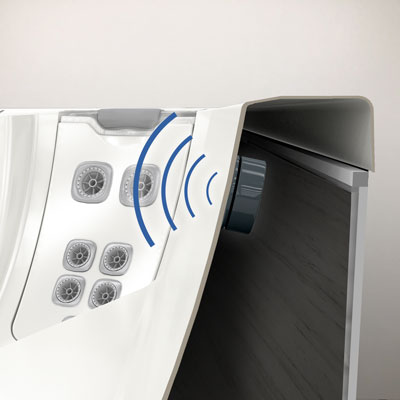 Enhanced Ozone System
The EOS Enhanced O3™ System is a revolutionary water purification system that is up to twice as effective at oxidizing out impurities, without the negative effects of excess ozone gas. This unique 3-part system generates as much as 2 times the amount of ozone as standard systems*, charges spa water with free ozone more effectively, sanitizes spa water better, and destructs nearly all of the residual O3 gas. EOS has been third-party validated to kill 99.9% of the microorganisms that could be found in spas.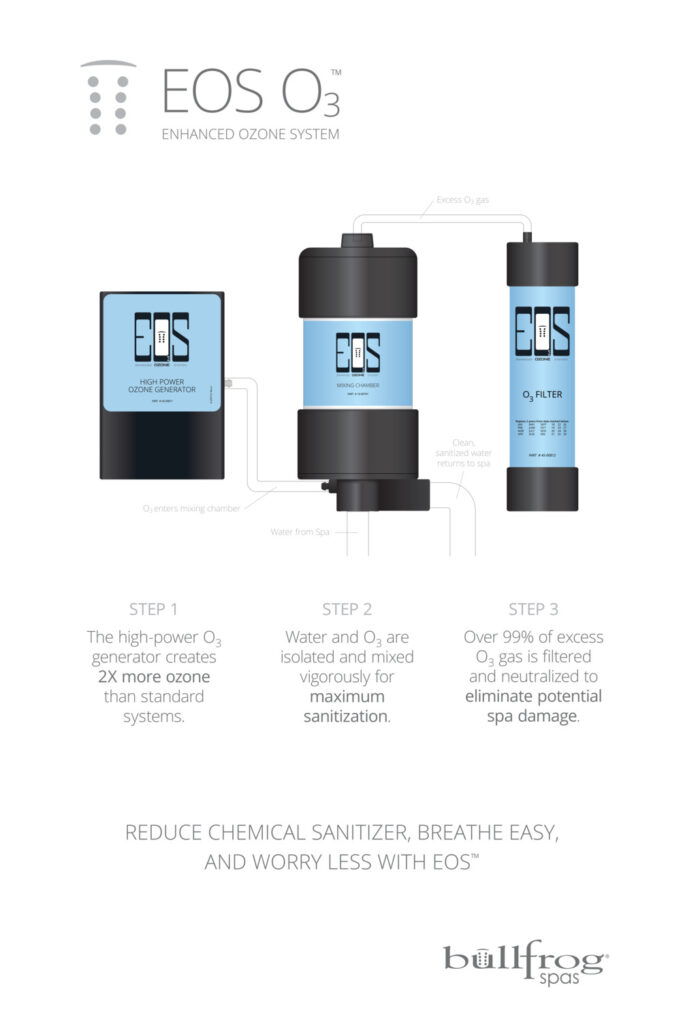 Cloud Control 2 Wifi Module
With CloudControl 2™ Wifi Module and the intuitive smartphone app, you will be able to monitor and control your spa as long as you have a WiFi or digital cellular signal.
Start the spa
Turn on lights
Change temperature
Adjust pump and filtration settings
Smart Cover notifications anytime the lid is lifted (available for M-Series Only- ask for details)
Right from your smartphone or tablet—anytime, anywhere.