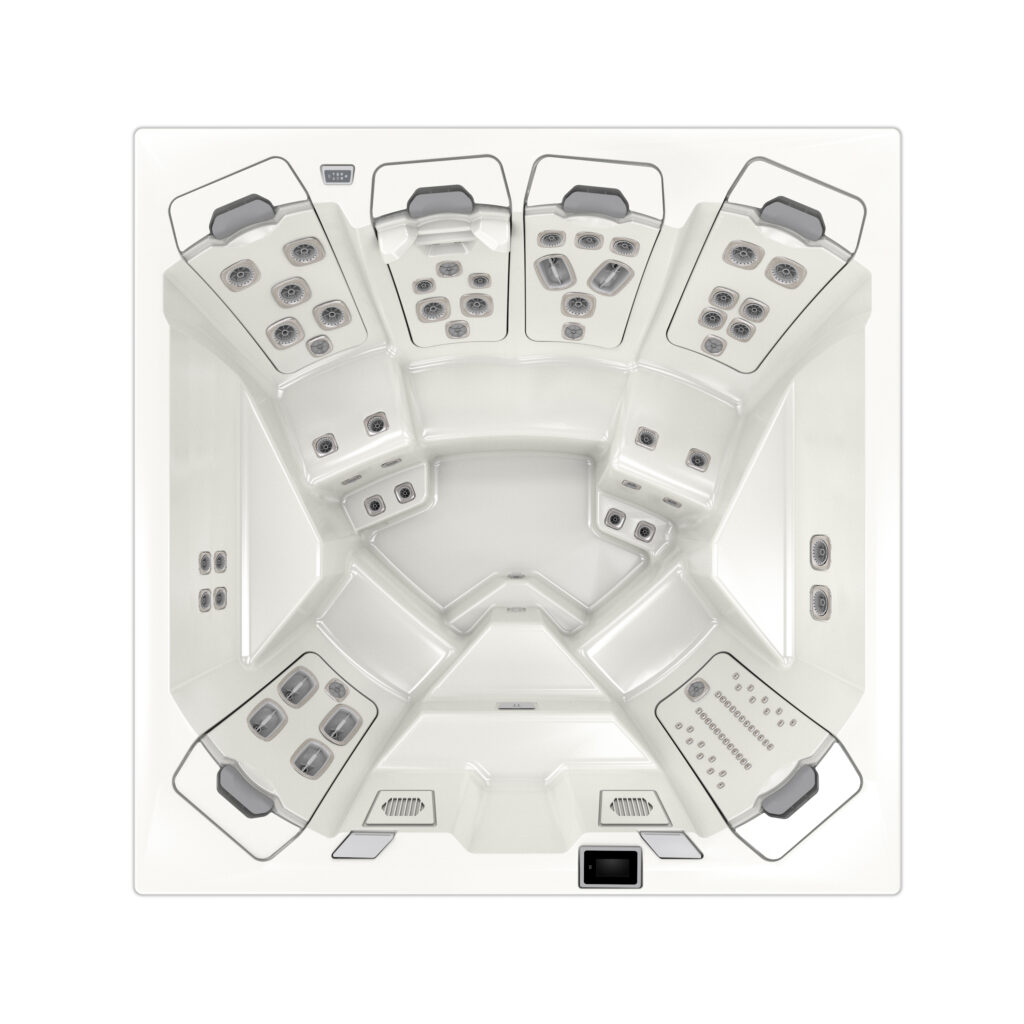 M Series hot tubs by Bullfrog Spas combine intuitive functionality, gorgeous aesthetics, and the most versatile layouts ever seen in portable spas, together with Bullfrog Spas' legendary JetPak Therapy System, to create the most elite spa experience available today. Step up to M Series to enjoy JetPaks in all premium seat locations, Simplicity™ water care, multi-functional controls throughout the spa, smart sensor technology, and layouts designed to be enjoyed in a variety of positions by people of various sizes and body types. And yet, all of this functionality is almost forgotten when viewing the M Series' incredible design concept that enhances the appeal of your home and backyard.

Size:

7′ 7″ (2.31m) x 7′ 7″ (2.31m) x 37″ (.94m)
Seats:
up to 8
JetPaks:
6
Therapy Pumps:
2
Multi-Function Auxiliary Controls:
1
Dry Weight:
1000 lbs/454 kg
Filled Weight:
6029 lbs/2735 kg
Water Capacity:
453 gal/1716 L
Enjoy two first-of-their-kind Adirondack-inspired premium therapy seats, the incredible double JetPak love seat, or any of several other comfortable and versatile seating options in your new M7 hot tub. With intuitive controls, simple water care, the renowned JetPak Therapy System, amazing aesthetics, and more, all in a mid-size footprint, your M7 by Bullfrog Spas will absolutely delight.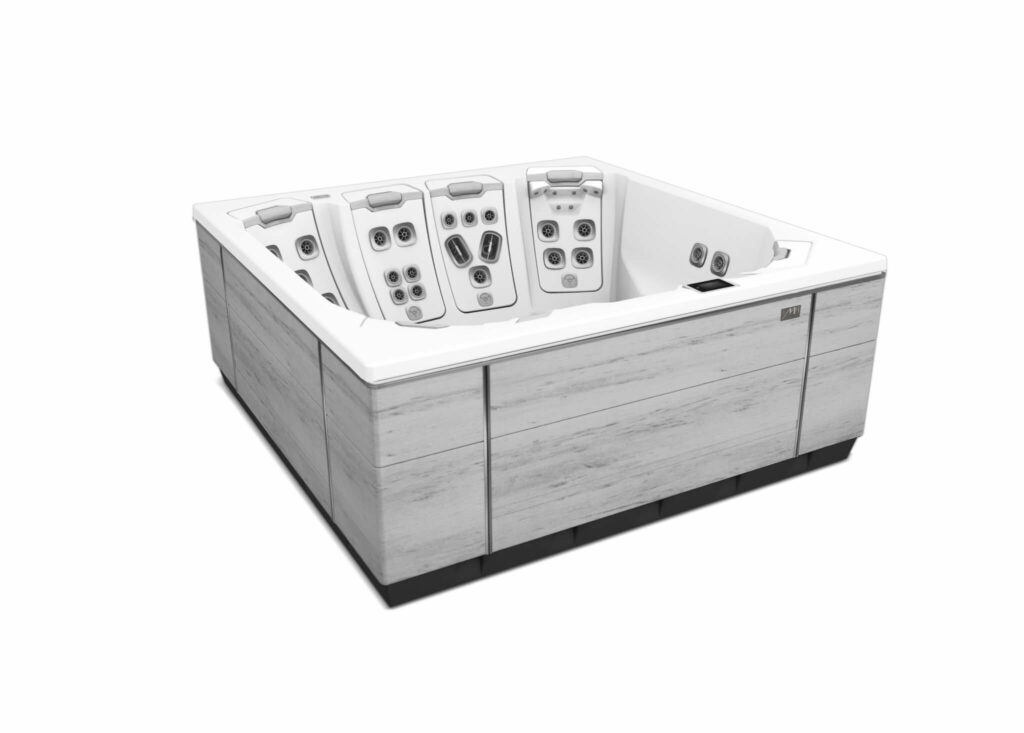 M Series hot tubs by Bullfrog Spas are designed to be beautiful and comfortable. The sleek 7'7″ x 7'7″ x 37″ design enhances the ambiance of your yard and compliments your home and decor. Ergonomic layouts ensure each seat offers you a unique bio-engineered massage sensation. You will be proud to show your Bullfrog Spa as a centerpiece of your backyard landscape design.