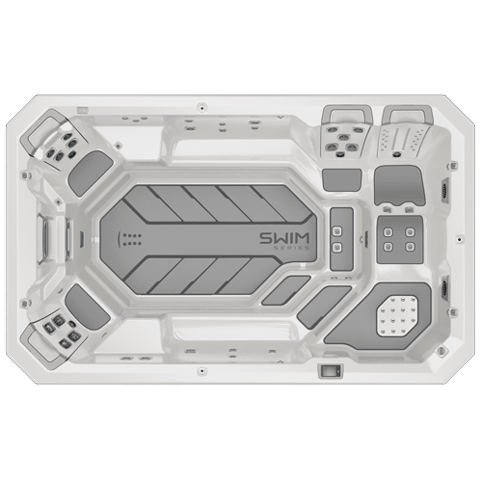 S150
AVAILABLE SEATS: 13
JETPAKS: 4
DIMENSIONS: 7'10″ (2.38m) x 12'8″ (3.86m) x 4'4″ (1.32m)
Build endurance and strength with preset or customizable fitness programs and space for any number of low-impact, water-based workouts. Swim, play games, or splash around on the splash pad. Workout, play, or relax away tension. Enjoy the numerous therapy options available with the patented JetPak Therapy System™, the attractive aesthetics, functional layout, and legendary Bullfrog Spas quality and reliability for an upgraded backyard experience you're certain to love.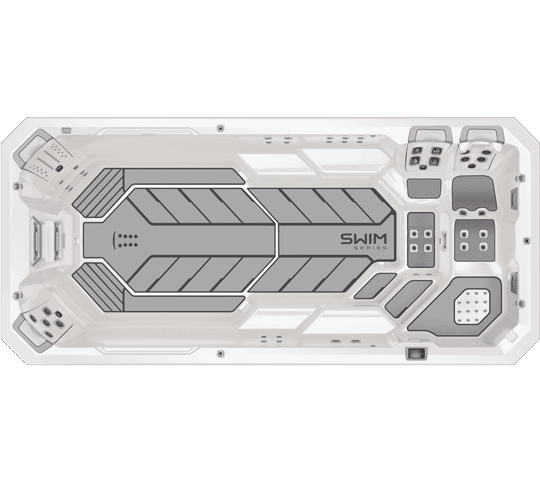 AVAILABLE SEATS: 9
JETPAKS: 4
DIMENSIONS: 7'10" (2.38m) x 17′ (5.18m) x 4'4″ (1.32m)
Relish your time soaking and swimming in this multi-functional backyard water experience. This versatile swim spa offers an attractive mix of functional, fun, and aesthetically appealing features, and is equipped with the one-of-a-kind JetPak Therapy System. Enjoy multi-level therapy seats, ergonomic headrests, and leg and foot therapy, or take advantage of unlimited options for fitness and water play. The functional layout appeals to families, those looking for premium therapy, and fitness enthusiasts alike, all packaged into one truly remarkable spa.
More details available in store.
509-536-7772
9321 E. Sprague Ave
Spokane, WA 99206