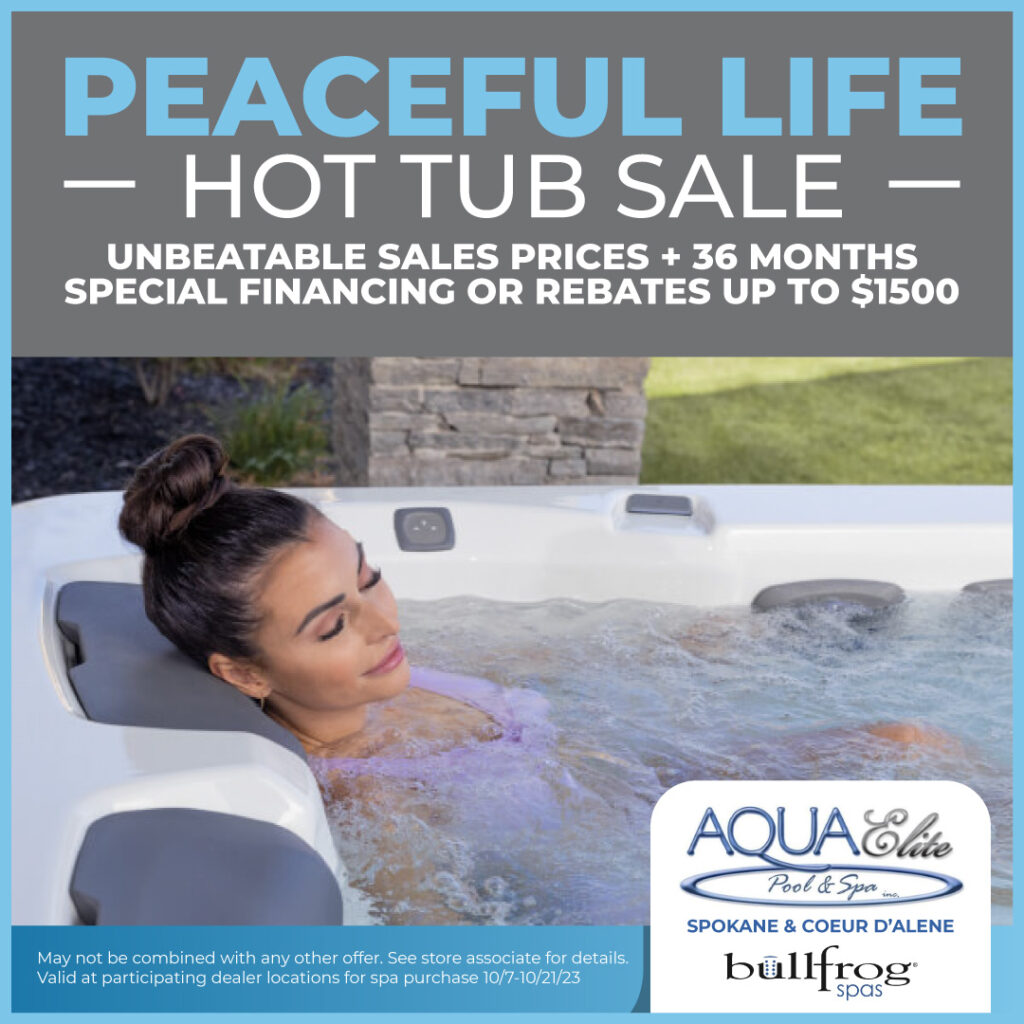 Discover peace with Aqua Elite's exclusive Peaceful Life Hot Tub Sale, October 7th to 21st.
Elevate your well-being with Bullfrog Spas. Customize your massage, – relaxation, your way.
For a limited time only enjoy our best sale of the year – unbeatable pricing, financing or up to $1,500 rebates.
Visit Aqua Elite today for ultimate relaxation.
Bullfrog Spas. Peaceful Mind, Peaceful Body, Peaceful Home