M Series hot tubs by Bullfrog Spas combine intuitive functionality, gorgeous aesthetics, and the most versatile layouts ever seen in portable spas, together with Bullfrog Spas' legendary JetPak Therapy System, to create the most elite spa experience available today. Step up to M Series to enjoy JetPaks in all premium seat locations, Simplicity™ water care, multi-functional controls throughout the spa, smart sensor technology, and layouts designed to be enjoyed in a variety of positions by people of various sizes and body types. And yet, all of this functionality is almost forgotten when viewing the M Series' incredible design concept that enhances the appeal of your home and backyard.
M9 Spa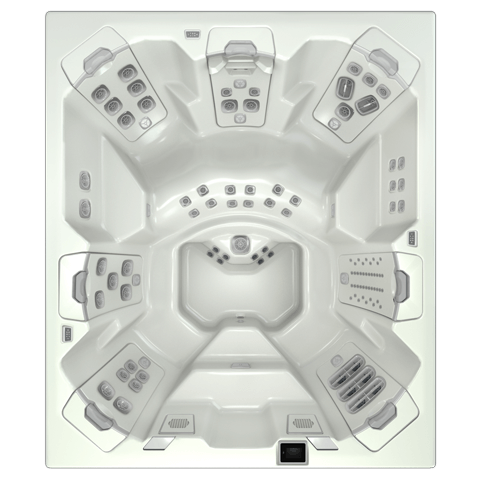 Enjoy more space, more JetPak therapy options, more variety in seating options, more comfort, more simple water care, more intuitive operation, more lighting, and the most capacity of any spa its size. Combine all this with a stunning aesthetic sure to enhance your backyard environment (and more) and it all adds up; you simply get more of everything with the M9 spa by Bullfrog Spas.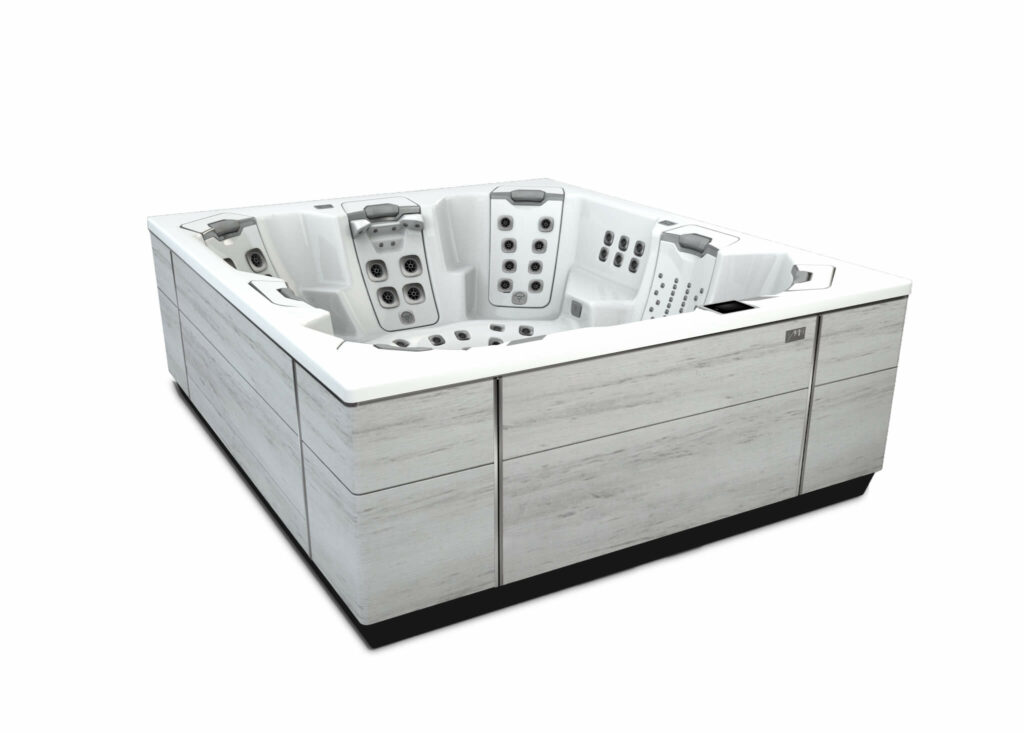 You deserve to personalize your life, Bullfrog Spas feels the same way about your relaxation. Your hot tub therapy needs are unique. The New M Series hot tub should be a perfect fit for your unique lifestyle. That bar has been set high. You have earned the new ultimate relaxation experience.